Tecway Development, with its factory Mecpower in Guangzhou, China, is continuing to introduce new games to the market.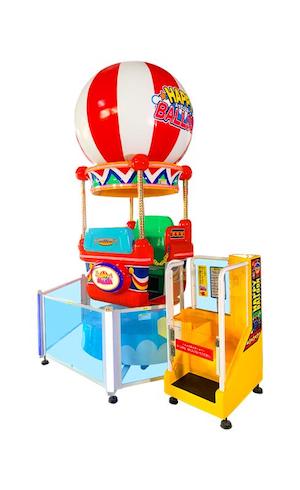 One of its new kiddie rides is Happy Balloon, which is a project aimed at the Japanese market.
This Happy Balloon goes up and down and rotates. It is also an interactive kiddie ride with a screen and kids can play five different adventure games. There are two seats for children aged between three and 12 and the ride incorporates safety features such as sensors and alarms which makes the ride perfectly safe.
Ray Hsieh, director of Tecway Development, said: "Even though the amusement market is now slow due to the pandemic, we are still continuing developing new innovative games. This is a time for us to be more well prepared for a better booming amusement market which we all hope that it will come very soon."