Iconic rock group Led Zeppelin is the latest licensed theme for Stern Pinball.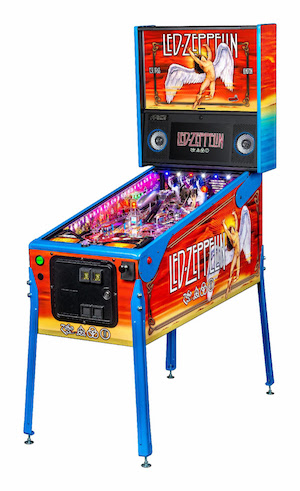 The new game will follow the new pattern for Stern, three models of the same game to fit different markets as the company ramps up its production to 70 games a day.
The famous band has 300 million albums sold globally, which CEO Gary Stern believes will drive a strong demand from private owners.
The game features ten full-length studio Led Zeppelin performances that are player selectable at the start of each ball.
Production is set to start next week with the Pro model, followed by the LE and then the Premium model in February.