Pushing Points, Sega Amusements' new prize merchandiser has the versatility to work with prizes of all shapes and sizes.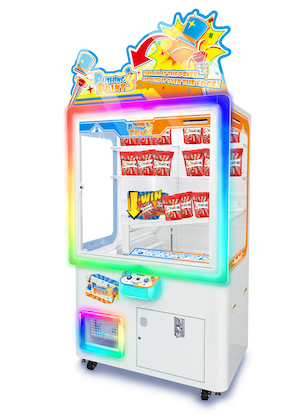 In a contemporary cabinet design and with colour-changing lighting surrounding the prize window, and the prize panel, draws the player's attention to the game and bright interior lighting and adjustable prize display shelves also create an effective attract-mode.
Players push a rod up at the right moment to drop a prize into the win area, offering a sizeable element of skill that makes the game intriguing. Operators can choose the shelf angle and rod top size to suit the prize.