The Sega stand at the upcoming IAAPA Expo in Paris will see the European launch of three new titles: Shoot It Win It, Cubic 4 Catcher and Centipede Chaos.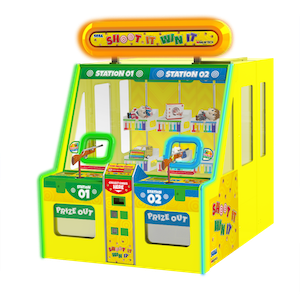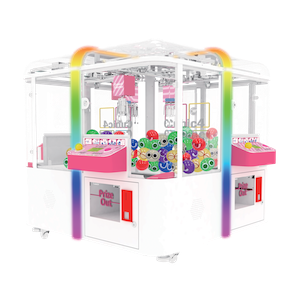 The brand new Shoot It Win It is Sega's latest game that combines a shooting gallery with a high-value prize merchandiser. The concept is to use the fixed gun to shoot cork pellets and drop the targets located below each prize zone to win an item. Presented in a brightly lit and colourful cabinet, the game features eight large prize positions and quick, side-entry refilling doors designed to make the game easy to operate.
At just 1m (3.2ft) high, Cubic 4 Catcher is a low-profile, four-player prize crane. The see-through cabinet design and attractive lighting and player positions on every side make the unit ideal for use as a centrepiece while a transparent ceiling gives players a unique bird's-eye perspective.
Centipede Chaos is the new three-player video redemption game from manufacturer Innovative Concepts in Entertainment. This reimagining of Atari's '80s video classic has been given a contemporary twist with waves of gameplay, power-ups and challenging bosses. The game features a 75ins monitor, while three LED-lit stools allow players to shoot alien insects in comfort.
A large array of other products will be present on stands 719 and 819, including ATV Slam, House of the Dead: Scarlet Dawn and ICE's bubble football classic, Super Kixx Pro.