The third installment of Raw Thrills' Super Bikes franchise is being released at next month's IAAPA show in Orlando.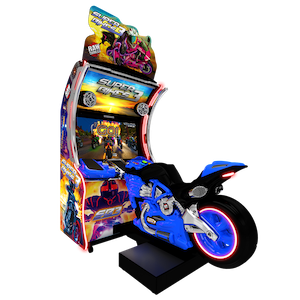 The series originally debuted in 2006 with a Fast and Furious licence, which the second game dropped in 2010. The subsequent release of Moto GP was seen by many as a third in the lineage in all but name, until this official release of Super Bikes 3.
The brand new cabinet features eight bikes, five tracks, eight unique riders, and can be linked to up to eight other machines.