LAI Games has announced the launch of its new Pearl Fishery game, a pusher-style redemption title.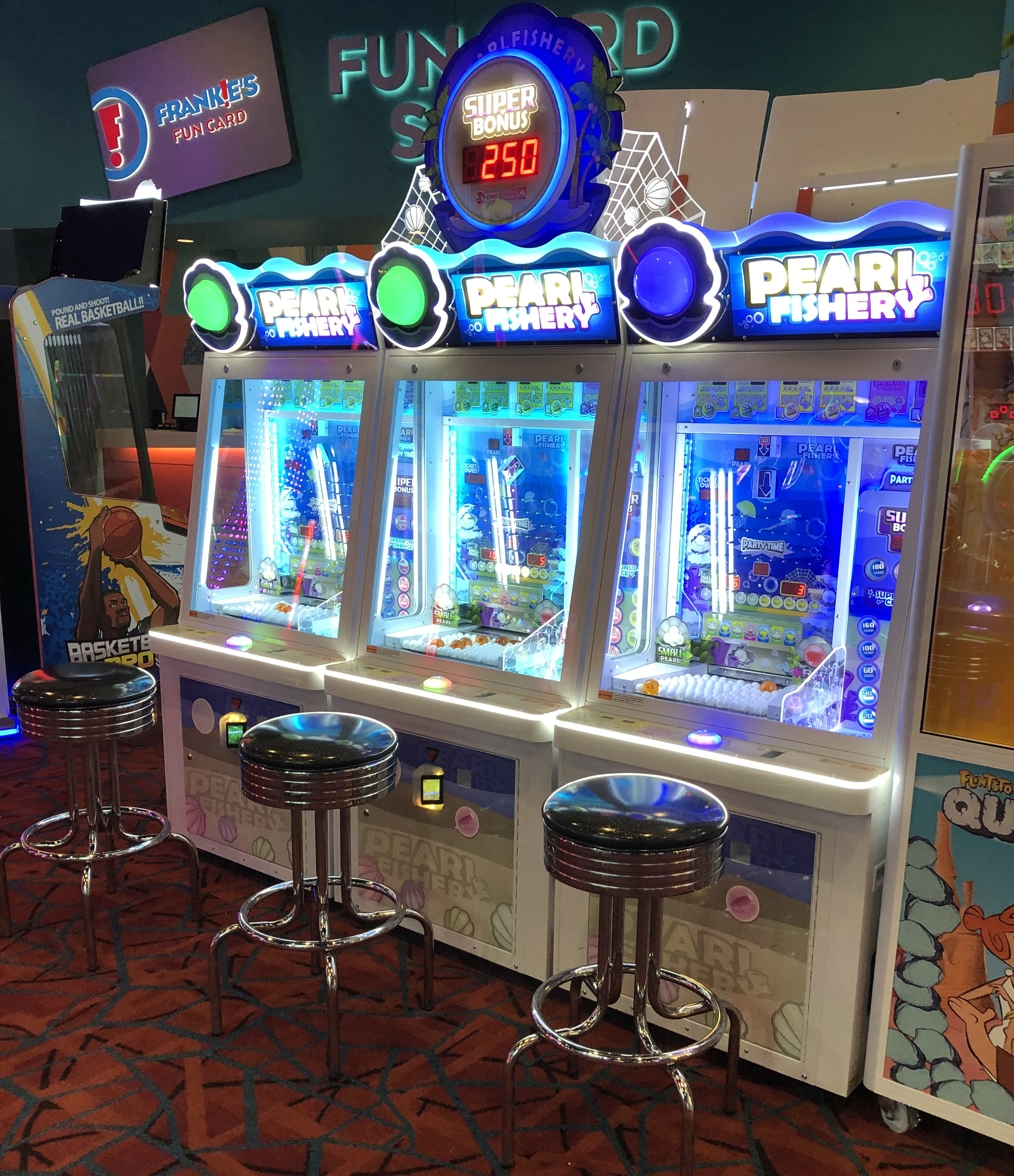 A prototype of the game was seen at IAAPA in November.
Shawn Hetzel, game room director for operator Frankie's at Charlotte, North Carolina, US, said: "The game has been operating at 100 per cent since it was installed with no reported issues and is typically earning the same amount per player station as our larger six-player coin pushers. We plan to add more units to our other four locations."
Pearl Fishery is a multi-layered big-ticket game in which players drop pearls down the pin board into a matrix of multipliers to win tickets and special oversized "dragon pearls," giving the player access to a super bonus big ticket jackpot. There are opportunities for wins across multiple mini-games.
Pictured: The three-player positions of Pearl Fishery at the location in Charlotte