A new arcade game from Bandai Namco, licensing the Nintendo character, Kirby, will soon be released in Japan.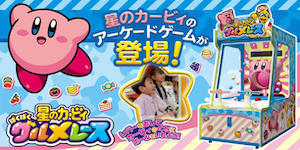 The Kirby's Gourmet Buffet arcade game involves players feeding Kirby with colourful plastic balls, reports gamerant.com.
No official release date has been announced, but a short video is available showing gameplay on Bandai Namco's official YouTube channel.