The zipline construction company Zip-Rush has released a new product, the Zipline Retrieval System.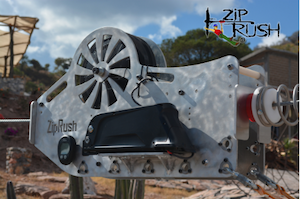 The product takes riders to the top of a zipline with the touch of a button, allowing them to descend to the bottom naturally. Batteries can be changed by the operator in less than 30 seconds.
The company, based in Quebec, Canada, manufactures a variety of products for the zipline sector, including magnetic trolleys, brakes and cables, as well as its own signature zipline systems, the Ease-Zip and Zip-Rush.