LAI Games has reinvented its classic basketball game, Slam 'n' Jam.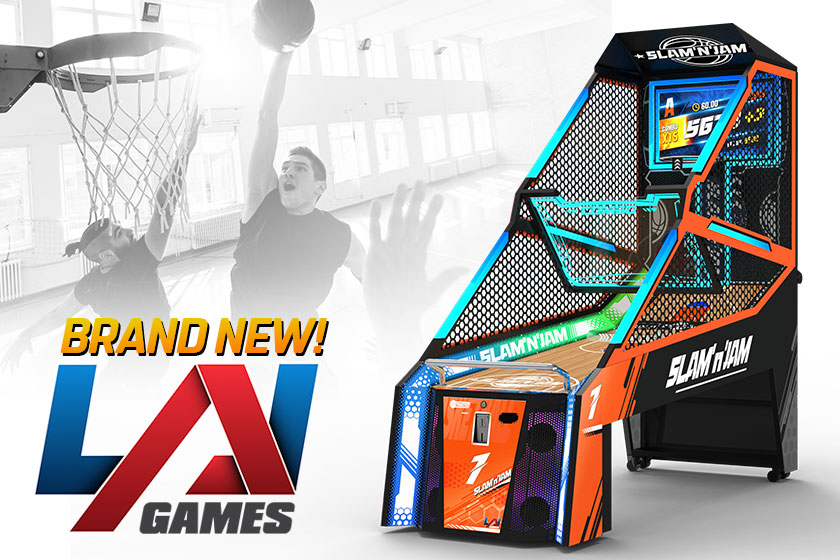 A 32ins monitor is the new backboard for the game, with a progress metre and scoring system, plus game timer and target readout for the player to achieve the next level.
The new cabinet has LED lighting and the all-steel net will appeal to the old-school street basketball fans. There are modern sound tracks and commentary.
The player aims to beat the clock in scoring during up to five rounds of the game, while another player may compete. Up to eight cabinets can be linked for competitive play.