Building on the global success of its Virtual Rabbids VR game, LAI will bring an entirely new product to the IAAPA show in Orlando in November.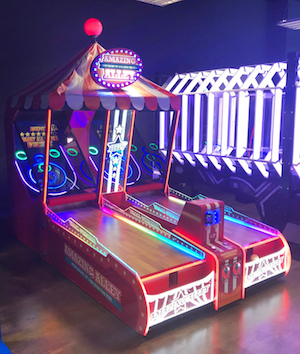 Amazing Alley is a two-lane, mixed-reality redemption game with holographic feedback when thrown balls are successfully sunk into holes.
Players can win an accumulating bonus jackpot by collecting a star over each of the holes, adding an extra layer of competition to the game. It has a carnival-style cabinet and can be linked to another unit to make four side-by-side lanes with a bonus marquee.