The joint venture between Sydney-based YPB Group, specialist in brand protection solutions, and Affyrmx has been selected by Mexico's National Lottery Office to supply its register of winning tickets.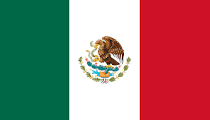 Under the deal Affyrmx in Mexico will enjoy a four-year contract with annual revenues of around AU$1.4m.
It will involve four print runs each week to supply security-enhanced ticket registers.The total value of the contract is $5.6m.