US-based VRstudios has entered into a commercial partnership with Cineplex, which will acquire a significant ownership interest in the virtual reality provider.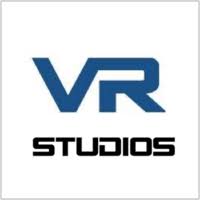 In addition to installation opportunities at existing Cineplex-owned properties – including its theatre network and location-based entertainment network – the agreement also provides broader expansion opportunities.
"We are not just deploying VR across our network, we are strategically investing in the market to create new revenue streams as well as critical mass and scale for growth," said Ellis Jacob, president and CEO, Cineplex. "VRstudios' product portfolio base has obvious application opportunities across the Cineplex ecosystem, and we are particularly excited about growth opportunities for Player One Amusement Group."
Player One Amusement Group specialises in solution servicing and design for a wide range of customers in the theatrical exhibition vertical as well as community-based entertainment destinations such as bowling centres, restaurants, arcades, shopping centres and water parks. The agreement announced today creates opportunities for P1AG to work closely with VRstudios to manage the sale, support integration and maintenance of VRstudios' portfolio of systems in North America.
"Cineplex is one of the world's leading entertainment companies and we are honoured to be working in partnership with them to drive further innovation in the location-based VR marketplace," said Kevin Vitale, CEO, VRstudios. "There is great synergy in our respective visions for scaling VR in commercial entertainment and the enterprise-wide strategy to make it happen."
The financial terms of the deal were not disclosed.