VOX Cinemas has opened its second location in Riyadh at the Al Qasr Mall.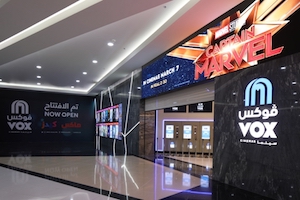 As part of its plans to support local talent, VOX brought in local content creators and popular characters from Instagram and YouTube for the grand opening, and showing of the film Captain Marvel.
The venue has a capacity of nearly 1,300 and has 15 screens with Kids and MAX concepts plus a Nutella Bar. It is integrated with a Yalla Bowling complex in which players can animate the game on score screens. It has eight lanes.
It brings to three the total of VOX cinemas now operating in the Kingdom.