Vortex Aquatic Structures has received IAAPA's Brass Ring Award for its Dream Tunnel attraction.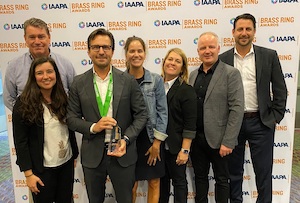 The Dream Tunnel won first place in the Water Park Ride/Attraction category for products under $2m.
The product is a dynamic and immersive experience that is suited for both walkthrough and water-based settings.
Vortex's Dream Tunnel made its debut in July of this year at the Super Aqua Club in Pointe-Calumet, Quebec, Canada.