Virtuix has reported positive results from its latest usage data for its Omni Arena virtual reality esports attraction.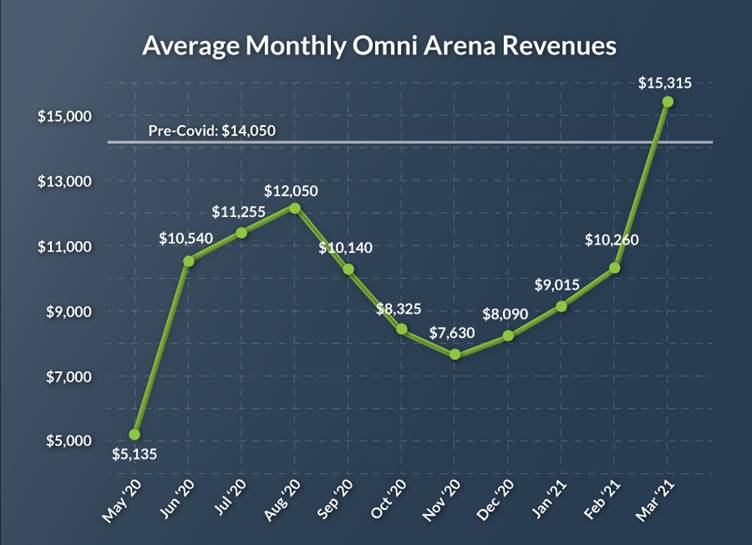 According to the report, Omni Arena revenues at US FECs averaged $15,315 in March, up nine per cent from the pre-pandemic monthly average of $14,050. Eight Omni Arena sites, or nearly 25 per cent of sites, were on track to earn over $20,000 in a single month.
Breaking down the results by venue type, go-karting venues and multi-themed FECs have recovered the fastest. Trampoline parks and movie theatres are also enjoying an upswing, though recovering more slowly.