VR esports attractions creator Virtuix has reported its best ever showing at this year's IAAPA Expo in Orlando, Florida, US.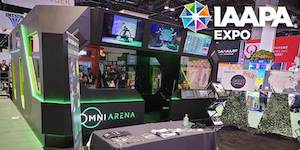 The company said that while there were fewer attendants than in previous years, those present had intent to buy - with its Omni Arena turning heads.
Jan Goetgeluk, CEO at Virtuix, said: "We're thrilled about the success of Omni Arena at the show. It shows the health of our industry after a tough year."
At the show, Virtuix demoed its latest games for Omni Arena, including Paranormal, a haunted house game that recently garnered 20 million views on TikTok.