A new management and project office is opening in the United Arab Emirates for VR and AR specialist Holovis.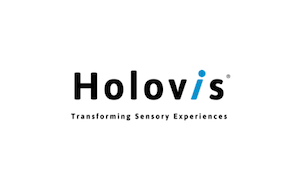 The company already has innovation 'hubs' in the UK, USA and China and its new one will be in Abu Dhabi, opening on October 1, reports the company.
"We will be part of the brilliant TwoFour54 media and entertainment hub," said CEO Stuart Hetherington. "After working in the GCC for over a decade and with plenty of large-scale projects in progress and in our pipeline, it makes perfect sense to set up a permanent new home in such a creative and exciting part of the region."
The company has notable successes to its name, including work on Ferrari World at Abu Dhabi and has a number of credits for various rides and attractions on behalf of Dubai Resorts and Parks. It is also engaged in work currently for companies such as Universal, Legoland, Comcast and Hyundai.
Creative director Peter Cliff said: "In these difficult times, Abu Dhabi and the surrounding area has continued to invest in the type of visitor attractions in which we specialist. It is the perfect base for us to conduct our work in the region. Having permanent local staff can only help build on the excellent relationships we have already in the area."
Holovis was recently named Company of the Year at the AV Technology Awards and also created the Crowd Solo app that has helped theme parks and attractions reopen safely in the wake of Covid-19.