Pubs are named among the list of venues upon which the Australian state of Victoria will ease its Covid-19 lockdown.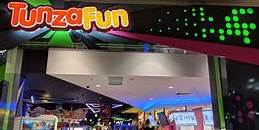 With the high incidence of double vaccination (80 per cent) now imminent in Victoria, its government is easing the restrictions from this Thursday night, permitting up to 20 people indoors at pubs, clubs and entertainment venues.
But the density limits for hospitality, fitness and recreation facilities, as well as in retail shops, has not changed. They can only open again once the state actually hits that 80 per cent mark for over 16s.
The move has attracted some criticism, notably from the hospitality industry now the Christmas holiday period is within reach.
Melbourne-based games distributor and FEC operator Zak Athanasiadis told us: "Despite Melbourne relaxing restrictions on dining, travel and people visiting houses, for arcades it looks like November 5 is going to be our reopening date.
"We will know more on Friday of this week. Meanwhile, Sydney is out of lockdown but arcades won't open there until December 1."