The Netherlands-based virtual reality manufacturer Vertigo Arcades has released an expansion for its VR zombie game Arizona Sunshine, called Live Bait, available to current licence holders for no additional cost.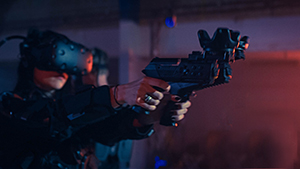 The new map offers a narrative that precedes the events of the first game.
While the first instalment asked players to launch missiles from a military base in order to defeat the zombie horde, Live Bait tasks them with activating a transmitter that lures zombies away from the missile base.
Vertigo Arcades' platform enables VR arcades and entertainment venues to update their product line regularly, helping to keep their customers engaged.
"It is our belief that larger warehouse-scale experiences of VR games like Arizona Sunshine LBVR are a key part of expanding consumer interest and increasing business viability of VR development," said managing director Richard Stitselaar.