Spanish company SAM, traditionally known for its air hockey, pool and foosball tables, has launched a new range of vending cranes for kids.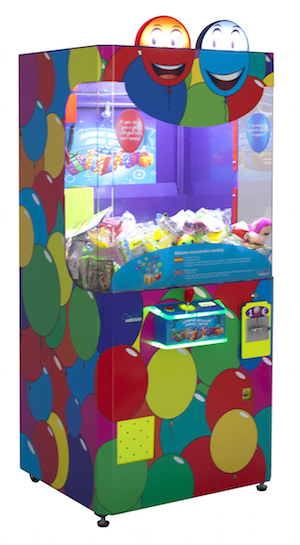 When a coin is inserted, the crane gives 10 attempts to pick up a gift and returns the coin in case of failure. A new feature allows the player to drop the item if they would rather choose another one.
The metal cabinet is customisable, allowing operators to design their own models. The cranes are available in two sizes; with the largest model measuring 70cm by 60cm, the machines are versatile and can fit into a variety of locations.
Additional features include easy-access design and programmable credit, price and attempts per game.