Activity and gaming chain Pins Mechanical is working alongside arcade and bar 16-Bit to open the new location in Austin, Texas.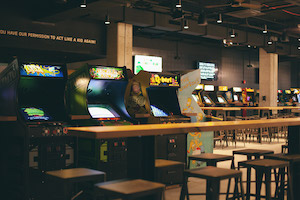 Plans which were previously set to see the opening of a food hall in Austin, Texas, have been amended an dwill now see the opening a bowling alley, arcade and bar, merging Pins Mechanical and 16-Bit, who run existing venues in these industries respectively.
The new location will have 24 duckpin bowling lanes, over 30 pinball machines and over 40 arcade games.
Overall, the location will have four bars, a courtyard and two spaces for private events. Bars will serve alcohol including cocktails.
The Austin location is set to open in 2024.