Unis Technology has reflected on a successful IAAPA Expo 2022, where the company took home a second place IAAPA Brass Ring Award for one of its products.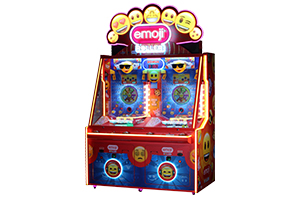 Wicked Tuna, based on the TV show of the same name, scooped the prize. In the game, players are challenged to try and catch the best quality bluefin tuna to be the top fisherman.
Both two and four player versions are available, with single player and multiplayer modes available. The game is controlled using a fishing reel controller that simulates real fishing.
Also on show was Sailor's Quest VR, a new unattended two-player VR attraction. Featuring a small footprint, the game challenges players to hunt for treasure while fending off enemies. It has full-motion seats, force-feedback guns and HD VR headsets to immerse the player.
The company was also excited to show off its Emoji Roller product with its innovative two-playfield design. Players take on both the vertical and horizontal pusher, alongside a series of mini games that give extra chances to win. Special balls are also tracked with RFID technology, meaning that if a player collects all six Emoji Balls, they are rewarded with a bonus.