Two UK political parties have promised fixed-odds betting terminal stake and prize reductions in their manifestos for the general election on June 8.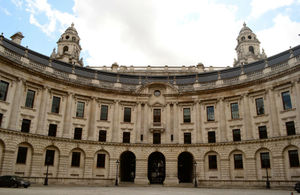 The Labour party has included the following passage on fixed odds betting terminals: "We will reduce the maximum stake on FOBTs from £100 to £2.
These highly addictive machines in bookmakers across the country have become a problem for many families and communities. They allow players to gamble away £100 every 20 seconds, encouraging people to chase their losses. Labour will also legislate to increase the delay in between spins on these games in order to reduce the addictive nature of the games."
Similarly, the Liberal Democrats have stated: "We will grant new powers to local authorities to protect high streets and consumers by reducing the proliferation of betting shops and capping the maximum amount able to be bet on FOBTs at one time to £2".
This comes despite the betting sector having taken a number of initiatives to promote responsible gambling. These include a code of practice, self-exclusion schemes and the introduction of the Player Awareness System.
In October, the government announced a review of gaming machines and called for evidence to be submitted by December 4, 2016. The results were to be published this spring but the snap general election has caused a delay.