A second set of "Projects of the 50" – new major projects for the United Arab Emirates that will be built during the next five decades – were announced at a special ceremony in Abu Dhabi yesterday.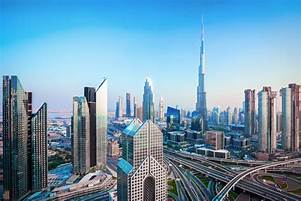 Among the projects is one that obliges the private sector to ensure that 10 per cent of the overall UAE workforce is made up of Emeratis. This will be a challenge for the attractions and amusements industry that traditionally uses strong elements of notably Filipino and other South-East Asia citizens to make up its workforce. This would bring 75,000 Emiratis into the private sector.
The far-reaching economic and developmental projects have been announced just ahead of the UAE's 50th National Day celebrations in December. The first set of projects was declared on September 5.
They include the setting up an Emerati Talent Competitiveness Council that will ensure the percentage projections of Emerati employment. There will also be a subsidised career break for federal employees, help for Emeratis seeking to become self-employed; a fund to support students and graduates; a vocational training programme and benefits for Emerati employees.
The first set of projects announced on September 5 included new visa schemes, campaigns to attract foreign investment and strategies to support emerging Emirati companies.