Two Bit Circus, a community of entertainment and engineering enthusiasts who opened the world's first micro-amusement park last year in Los Angeles, US, is celebrating National Video Games Day with the announcement of a new line-up of autumn 2019 programming.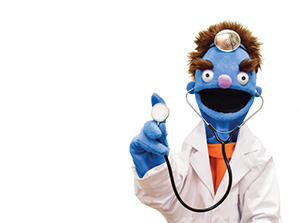 Combining their love of technology with invention, the autumn line-up adds new tournaments, shows, leagues, beta events and story rooms to the park's repertoire — which includes a collection of over 54 classic arcade games.
The company houses a variety of entertainment experiences in its 38,000sq.ft micro-amusement park, where they're also hosting an "anti-gala" on October 14 to celebrate one year of being open to the public.
The new autumn line-up, in addition to all regular programming, can be experienced at Two Bit Circus' Micro-Amusement Park in the Downtown Los Angeles Arts District and includes Dr Botcher's Minute Med School is Two Bit Circus' version of traditional escape room and allows guests to poke, prod and zap their way through medical school in a heart-pounding experience for up to six players.