The Flip Out trampoline centre in Rutherglen, Scotland, is adding a Laser Quest to its available entertainment.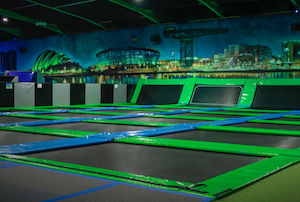 The expanded offering will be ready for visitors on December 17 when the centre reopens, reports the Daily Record.
Flip Out's Laser Quest experience is a space-themed, multi-level arena, and will be open to children ages six and above.
The centre is a 63,000sq.ft space and co-owner Richard Beese stated that the project is part of a number of upcoming improvements being planned to make the venue the ultimate location for an active day out.