The good news for family entertainment centres in the United Arab Emirates is that tourists will be allowed back into the country from July 7.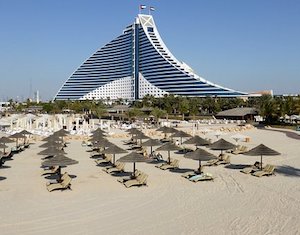 The bad news is that they will have to submit to such stringent safety protocols that most will be discouraged.
The UAE has one of the world's most stringent lockdowns and the millions of foreign tourists who flock to the country's beaches and attractions annually have been almost totally shut down with just a handful of flights going in and out to repatriate citizens to their home countries.
Now in order to enter the UAE, visitors will have to have themselves tested for Covid-19 no more than 72 hours in advance of travelling, privately and provide a certificate to prove that they have undergone the process once they arrive. If they have no certificate they will have to undergo testing and self-quarantine on arrival.
They must also download the government's tracing app to their phones. If they don't register the app then it's a fine of around €2,500. If they don't observe social distancing they can be fined €700. They have to prove that they have full medical insurance and must wear face masks at all times in public places.