Topgolf is opening two new venues in the US.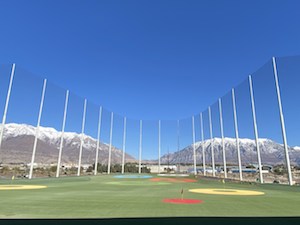 The technology-enabled golf brand is opening sites in Vineyard, Utah, and Wichita, Kansas.
The Vineyard location will include 72 climate-controlled hitting bays while Wichita will contain 52.
Both venues make use of the company's Toptracer ball-tracking technology, which tracks a player's ball's speed, height, distance and more as they aim for on-field targets while playing games such as Angry Birds.
Topgolf Vineyard will employ around 250 people and the company's chief operating officer Gen Gray said: "It doesn't matter if you've never picked up a golf club before, we're pretty certain you'll have fun at Topgolf since our whole experience is focused on cutting loose with friends and family.
"We've enjoyed great relationships with Utahns after our Salt Lake City venue opened, and we're thrilled at the opportunity to bring more play to the state."