The US industry has been saddened by news of the death of Tom Keil, who had a long career in the amusement machine industry.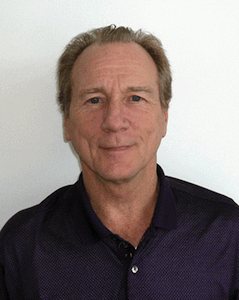 Tom, who was only 63, died after a long battle with cancer, on Friday of last week (April 18).
Tom was in the industry all his working life, beginning with Brady then moving on to Atari, Sammy and latterly Sega.
He lived in Charlotte, North Carolina. Tom is survived by his wife, Jan, twin brother Jerry and a considerable family.
Peter Gustafson, general manager of Sega, said: "Tom put up a valiant and courageous fight against cancer for over three years. Throughout his entire ordeal, he never let his condition stop or even slow him down. His unwillingness to let his disease define him was an inspirational example of how to live fully regardless of the circumstances life hands you."
Jan Keil shared that in lieu of a memorial service, Tom's request and desire was for donations to be made to one of two medical centers:
The Preston Robert Tisch Brain Tumor Center at Duke Duke University Medical Center, DUMC 3624, Durham, NC 27710
Or
The Caring House, 2625 Pickett Road, Durham, NC 27705