Amanda Thompson, managing director of UK amusement park Blackpool Pleasure Beach, has been appointed second vice chair of the International Association of Amusement Parks and Attractions.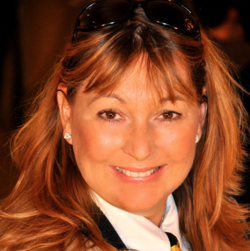 Thompson will become first vice chair of IAAPA in 2019 and then take the chair in 2020. She is head of the family-owned Pleasure Beach and has considerable experience in the industry.
Her great-grandfather, WG Bean, set up the park in 1896 and her grandfather, Leonard Thompson, took it over in 1931. Her father Geoffrey headed IAAPA from 1976 until 2004.
It will be the first time a second member of the same family will head IAAPA, while Thompson will become the first European woman to lead the organisation and only the third woman chair.