An FEC's entertainment mix needs a centrepiece to draw valuable foot traffic. InterGame investigates the latest in anchor attractions.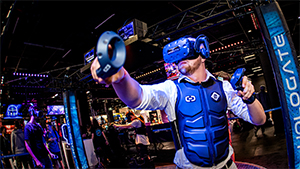 THE family entertainment centre has been a presence on the amusements scene for a considerable time now. It provides a hub for a myriad of amusements games and is particularly well received in markets with the space for large-scale locations, such as the Middle East and US.
Because they have the ample space needed to provide it, those markets in particular have given rise to a new breed of FEC, one that aims to provide everything under one roof. As such, there is now more demand than ever for what we call an "anchor" attraction, a big-hitting draw that entices visitors through the door and provides the central spectacle, with the smaller attractions that orbit it then benefiting from the footfall created.