A tech-infused mini-golf centre is set to open in Texas, US, in time for summer next year.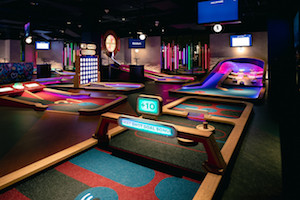 Puttshack has signed a lease on a two-storey, 28,000sq.ft space in the north of Dallas that will become its second Texan site when it opens in 2023.
Puttshack is promising a "never-before-seen game component" for the new centre that will open with four custom designed courses.
The experience will be powered by Puttshack's patented 'Trackaball' technology that interacts with game elements and tracks players scores digitally as they golf.
Logan Powell, global CFO and UK president of Puttshack, said: "The Puttshack Dallas location will be a unique, high-energy space with multiple floors and include brand-new features for our tech-infused mini golf experience. It'll be a premier destination for everyone in the Dallas area."