Photo booth manufacturer Team Play has received Mitsubishi's 2014 Special Recognition Award for its innovative integration of the latter's printers into the Fun Stop Photos line of digital photo booths.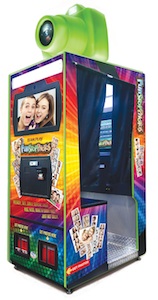 Team Play received the award from the visual and imaging systems division of Mitsubishi Electric US. Mitsubishi supplies dye-sublimation printers incorporated into the Fun Stop Photos booths.
"We are very excited to be recognised by Mitsubishi with this award," said Frank Pellegrini, CMO and president of Team Play.