Tabcorp, an Australian wagering, gaming and keno operator, has lodged an application with the Australian Competition Tribunal for authorisation to proceed with the proposed combination of Tabcorp and Tatts Group.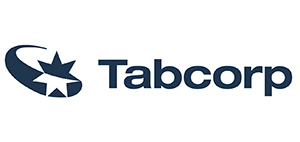 The company has said that many stakeholders are strongly supportive of the transaction and its anticipated benefits.
Tabcorp managing director and CEO, David Attenborough, said: "Through our extensive discussions with stakeholders since announcement of the transaction, it has become increasingly clear that there is broad-based support among our stakeholders for the proposed combination with Tatts. After careful consideration of the statement of issues, Tabcorp believes the merger authorisation process will deliver greater transaction certainty. It enables public benefits, including our strong funding relationship with the racing industry, to be taken into account."
Tabcorp believes that the proposed combination with Tatts will deliver value for both sets of shareholders, as well as significant benefits to other stakeholders across Australia including the racing industry, business partners, customers and governments.
Tabcorp and Tatts are the largest source of funding for Australia's racing industry, having delivered approximately AU$1bn to the racing industry in 2016, as well as contributing more than AU$200m of wagering taxes to state governments in 2016.