SunKid's products garnered a lot of positive attention at this year's InterAlpin, the international trade show for Alpine technologies.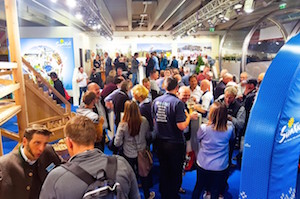 The exhibition, held at the Messe Innsbruck centre in Austria from April 26-28, hosted 26,000 visitors from 80 countries, a record for the event.
The two Xraycer and traceboarding products, which both saw their world debuts at the show, were well received, as was the wood-ball tower, which sees wood balls rolled across several levels on different tracks and then taken home as a souvenir.
"We are overwhelmed by the interest and visitor numbers during the first three days at Interalpin 2017," Sunkid's chief executive officer Emanuel Wohlfarter said.
"We want to use this opportunity to thank the many visitors to our stand for their interest."