InterGame caught up with one of the most recognisable names in the US entertainment scene, Lucky Strike, the bowling and entertainment centre operator, to find out more about its innovative ideas.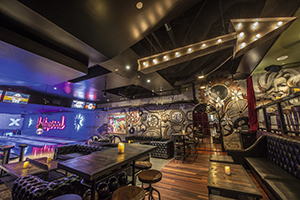 First founded almost two decades ago in the home of showbiz, Hollywood, the Lucky Strike concept was developed by Steven and Gillian Foster and their business partner Kevin Troy.
The Fosters opened their first entertainment venue, Spin Offs Roller Disco, in 1975 and the business went on to become their life's work. They joined forces with Troy, who had dominated the Boston nightlife scene to found the new company that quickly spread nationwide.
Read the full article in the September issue of InterGame
To receive every print and digital issue of InterGame, subscribe here