The code for the pro, premium and limited edition models of Stern Pinball's Godzilla arcade machine has been updated.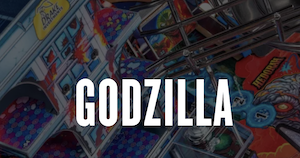 The Godzilla update covers everything from game enhancements and adjustments to additional polish and bug fixes.
Godzilla by Stern Pinball licenses the popular sc-fi character which has had various adaptations over the years.
The game itself is bright and vibrant, resembling in its colours an explosion of action as players battle to defeat the giant creature.