Stern Pinball has announced the launch of a new Star Wars pinball table, which includes selected speech and footage from the original film trilogy.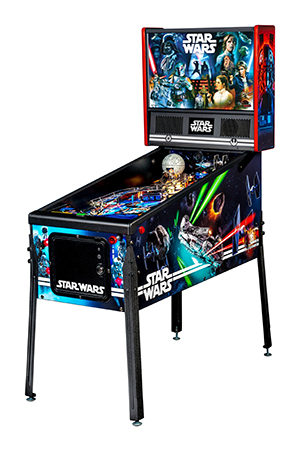 It also has colour-changing playfield inserts, a custom-sculpted Death Star and an interactive TIE fighter.
The cabinet has high definition artwork and comes with LED playfield lighting and brilliant light shows.
"The game is designed to provide quality family entertainment and bring pinball fun to homes and locations everywhere," said Gary Stern, chairman and CEO of the company.