The gross margin on gaming of all types in Spain in 2016 has been estimated at €8.399bn, a rise of 3.03 per cent on the previous year, according to the annual report of the Directorate General for the Regulation of Gaming.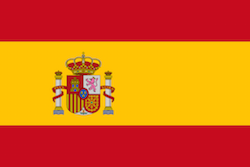 Of this, 49.1 per cent is attributable to lottery games and 29.99 per cent to B type machines, or AWPs. Betting accounts for 7.63 per cent, bingo 6.98 per cent, casino gaming to 4.87 per cent and other games 1.39 per cent.
Online gaming has shown a steady increase since 2012, up from less than two per cent of the total. Fifty-one operators were licensed to provide onling gaming to Spain in the year. Prizes had totalled €10.456bn and the net margin was €429.2m, up 34.2 per cent.
Spain has 53 land-based casinos, said the report. The country had 199,156 AWP machines (Type B), a fall from the 207,245 in the previous year. Spain had 2,471 arcades in operation, with most (702) in Andalucia, more than double the number of the next largest community, Madrid (328).
Bingo, in both the traditional form and electronic, had sales of €1.9bn, up 3.31 per cent, and there were 309 bingo halls. Electronic bingo is now permitted in nine of the 17 communities with sales of €151.89m, up 17.66 per cent.