One of the highlights of the annual IAAPA trade show in Orlando, Florida, is the Brass Rings Awards for outstanding products.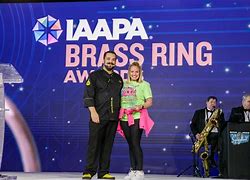 This year, however, in face of the effects of the Covid-19 pandemic, some of them have been postponed until the 2021 event.
The association said in a statement that many companies had been forced to push back or postpone capital investment projects, new ride openings and marketing campaigns for this year. The Brass Rings Awards for games and merchandise, FEC, human resources, marketing, F&B and live entertainment, have all been postponed until next year.
Still remaining, however, will be the Best New Product and Best Exhibit awards.