A new softplay indoor playground will be opening next year in Fargo, North Dakota.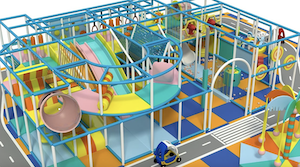 The centre will feature slides, a ball pit and climbing structures, and there will be a separate space for toddlers.
The people behind the project say they want to create a venue for families with children up to 12-years-old to have fun and get moving, and stated: "With children of our own, we understand the importance of learning through hands on discovery, physical activity, and interactions with peers."
The location is set to open in Spring 2024.