The industry's latest management techniques.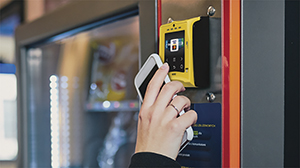 WHILE the free-flowing fun of an entertainment centre makes for an enjoyable atmosphere, running these fun-hubs is far from simple. Thankfully, especially so in the modern era, there are a number of companies that exist to create solutions for operators – from Tigapo by Nayax, a payment and management platform, to Embed's debit card system and Hownd's marketing platform.
MARKETING The process of generating new business starts before the first customer has even walked through the door. People typically look up entertainment centres before visiting them, on websites like Google and Tripadvisor, but there are platforms that help operators generate footfall through various other means.
Read the full article in the June issue of InterGame
To receive every print and digital issue of InterGame, subscribe here