As expected Six Flags Entertainment took a major hit in the Covid-19 pandemic.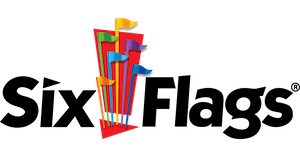 The company, the largest regional theme park and water park operator in North America, suffered in its second quarter of the year, although it actually fared better than expected in the quarter.
The company is undergoing a major transformation initiative to accelerate long-term growth as a result.
In the first quarter, curtailed from March 13 by the shutdown, and carried on through the second quarter saw the latter period with a 96 per cent decrease in revenue at $19m and an attendance of 433,000 guests. There was also an accompanying $29m reduction in sponsorship, international agreements and accommodation revenue due to the terminations of the company's contracts in China and Dubai that had contributed to the first half of last year.
There was a net loss in the second quarter of $137m, and altogether it meant that for the first half-year Six Flags showed an overall 80 per cent decrease in revenues at $122m.
Mike Spanos, president and CEO, commented: "Now more than ever, we believe that our guests need opportunities for outdoor entertainment and I am pleased that city and state officials have acknowledged our safety standards as a best-in-class example of how businesses can safely service guests during the pandemic.
"Our team is taking actions that will allow us to emerge a strong and more profitable company and we have initiated a fundamental review of our business model with the goal of becoming amore agile, consumer-centric and technology-savvy organisation."
The group operated 26 parks across the US, Mexico and Canada.