Larry Cochran of the Six Flags group has sadly passed away.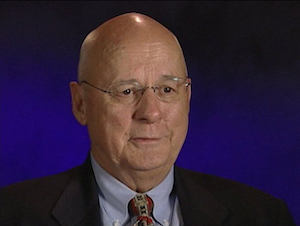 Larry was a member of the Six Flags family for over 40 years, having served as COO, CEO and chairman of the company before leaving Six Flags in 2000. Cochran was also manager and general manager of multiple parks.
He was also central in the development of the Six Flags Over Water amusement park and Six Flags Over St. Louis (formerly Six Flags Over Mid-America), as well as the company's expansion of their portfolio of parks.
Six Flags said Cochran was integral in company innovations such as the one-price admission, development of the first rapid ride, first steel coaster, first free-fall ride and much more.
Six Flags honoured him, saying "Larry's passion for Six Flags, and the people in it, was second to none. He left an indelible mark on the entire theme park industry having received the Six Flags Lifetime Achievement Award, being inducted into the IAAPA Hall of Fame, and serving as CEO of Palace Entertainment."
"One of Larry's favorite quotes when talking about his career in the industry was 'If you love it, it will be good to you.' Thanks for loving the industry Larry and it, in turn, loves you. Larry will be missed but his legacy will live on for generations to come. Our thoughts are with his family at this time."