Singapore's Universal Studios will reopen on Wednesday of this week and thereafter every Thursday through Sunday with most rides available, not not the shows and street entertainment.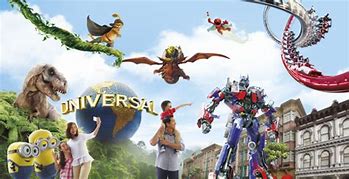 The S.E.A. Aquarium will also be reopening this week, but on Saturday, with online advance reservations required. This is also applicable to Universal. Where all rides will impose alternate row seating and all rides wiped down after use.
Permission to reopen came from the island-nation's Ministry of Trade and Industry who insist that capacity be limited to 25 per cent.
Other Singapore attractions permitted to open include the Singapore Zoo, Madame Tussauds, Bounce, the Jurong Bird Park and the River Safari.