A new karting FEC is set to open in Texas, US, next year.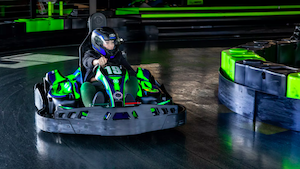 Andretti Indoor Karting & Games, which already operates six venues, three of them in Texas, will open a 96,000sq.ft racing facility in Grand Prairie.
The concept is named after world famous racing driver Mario Andretti, who is one of only two drivers to have won races in Formula One, Nascar, the World Sportscar Championship, and Indycar.
In addition to a state of the art racing circuit, the venue will include a fully stocked arcade, VR games, laser tag and duckpin bowling.
An opening date has not been given, but Rebusiness Online reports that it will be before the end of next year.