Like a lot of other companies, Semnox had a range of equipment at the DEAL show that hadn't been seen in the region since debuts at IAAPA.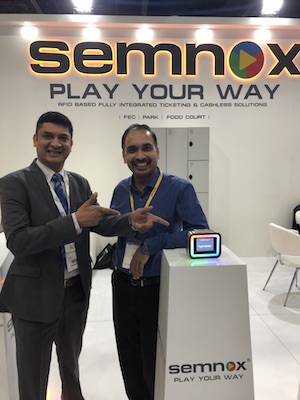 "We've got our outdoor readers, access card readers and of course the new features on our software solutions," said director, Umesh Prabhu (pictured, right.)
"This market has been challenging of late but we've done well. We've rolled out our solutions in Chuck E Cheese's stores in Saudi with installs pending. We still registered growth last year.
"When challenges occur like they have here and budgets are spent more carefully, it offers an opportunity for us to offer our services and products that can help save operators money and that's where we can better place ourselves and work with our clients so that end users see value for money and better services.
'It's all about improving bottom lines," said Prabhu.