There are now more than 150 FECs in the Middle East using Semnox's Parafait cash management system, reports the company.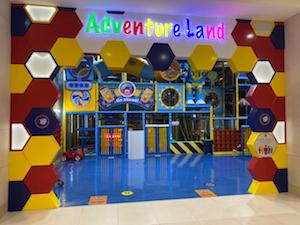 Vinayaka Kamath, head of sales for Semnox in the Middle East and Europe, said in an interview with InterGame, due to be published next month, that the opening of its own Dubai office in 2017 was a major milestone in the company's growth in the region.
Now it was targeting Saudi Arabia, beginning with the SEA trade show in Riyadh in September. The country, he said, is the next big, key territory, with the many opportunities opening up with the expansion of the Saudi Vision 2030 project.
"We are witnessing how the region is growing stronger day-by-day," he said. "Saudi has a great long-term vision that is bringing about a series of reforms and opens up opportunities for the entertainment and leisure industry. We see a huge potential there."
Pictured: Adventureland in the UAE, a Semnox location