The hot springs resort at Binh Chau, Vietnam, has gone cashless with the help of Semnox's Parafait system.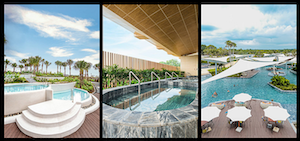 The Minera Hot Springs used the Semnox partner in Vietnam, Speed POS, to bring the technology solution to its 13-hectare resort.
It involved an end-to-end solution with ticketing, automated access control, F&B counter, retail and locker management, all in one integrated system.
The resort has over 30 hot mineral bath services including swimming pools, hot and cold saunas and spa treatments.
It is the first park in Vietnam to go 100 per cent cashless with the introduction of wristbands that can be used by the customer for access, spend and lockers.