Two deluxe motion games have been added to Sega's Buy Now Pay Later finance deal.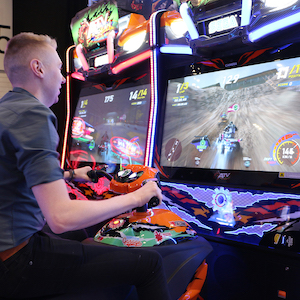 The company had offered House of the Deal Scarlet Dawn and Transformers Shadow Rising in the scheme.
Those titles are now supplemented by ATV Slam and Storm Racer to help operators tempt players back into locations.
Said CEO Paul Williams: "The scheme permits operators to choose the games they want on 0% APR for 36 months on top of the 90 days deferred payments, giving them peace of mind when managing cash flow."
ATV Slam is a racing game on a motion platform using a life-size quadbike and Storm Racer is a video racing game also with an immersive motion seat, but using cars on a choice of 12 tracks.